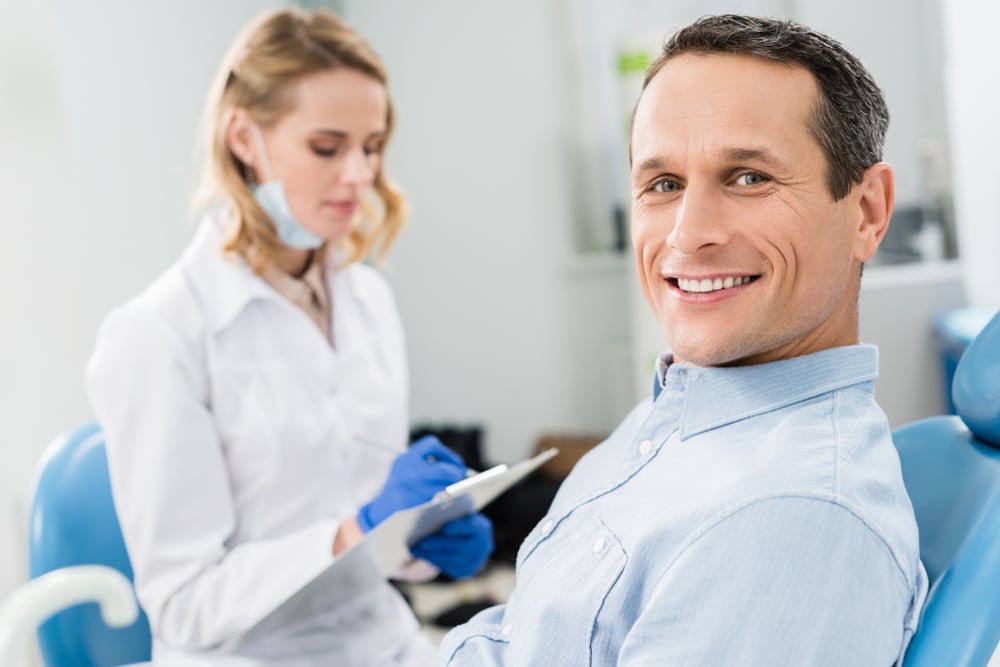 At Dental Solutions of Mississippi, we know what you want to achieve the brightest, healthiest smile possible, and our general dentistry services are here to help you do just that. 
The field of general dentistry includes a variety of procedures and treatments designed to help keep your mouth healthy and preserve your natural teeth as much as possible. 
Carried out by our highly experienced and qualified team of dentists, hygienists, and dental assistants. We're all here to keep the smiles of Canton, Mississippi looking great. 
What is general dentistry?
Our comprehensive range of general dentistry services is designed to manage your overall oral health, providing treatment for any diagnosed issues you might have. This can include fillings, crowns, implants, root canals, and gum care. 
A huge part of general dentistry is focused on preventative care which reduces the risks of decay and other issues affecting your mouth and gums.
Our dentists also provide a range of restorative treatments to treat trauma to the mouth or to repair teeth damaged by decay. 
We aim to keep your entire mouth as healthy as possible with preventative care and deal with any cosmetic or restorative issues as they arise.
Services Available At Our Practice
We offer the complete range of general dentistry treatments at our practice, including: 
Dental exams

Teeth cleaning

Oral cancer screenings

X-Rays

Invisalign

Bonding

Cosmetic dentistry

Crowns and bridgework

Dental implants

Extractions

Fillings 

Orthodontics

Periodontal disease therapy

Veneers 

Dentures

Root canal

Scaling and root planning

Sealants 

Teeth whitening

Tooth contouring

TMJ/TMD treatment
Our treatments are carried out in our comfortable, relaxing practice where you can be assured of friendly, non-judgemental service. We have a lot of experience dealing with nervous patients or those who have not visited a dentist in a while. 
Our general dentistry team 
The team here at Dental Solutions of Mississippi all work towards keeping your mouth healthy. These include: 
General dentists – can talk to you about good oral health and diagnose and treat issues. 
Dental hygienist – keep your teeth and gums healthy with regular cleaning, scaling, and polishing in between your regular visits to the dentists. They can also give you advice on products and brushing techniques.
Dental assistants – provide amazing support to our dentists during your checkups and procedures. 
Our team is highly qualified and experienced, adhering to all recommended health and safety guidelines. You're in good hands with us.
Serving the people of Canton, Mississippi
We're proud to have been serving the people of Canton, Mississippi for over 35 years.  Generations of families trust us with their oral care and general dentistry needs.  Our team is trained in all of the latest techniques and procedures, so we can bring you the very best in treatment options to perfect that smile.
Schedule an appointment via our easy online booking system, or call a member of our team today on 601-859-2182. For your convenience, we're also open for appointments morning and evening as well to fit around your work and family commitments. 
Contact us today.