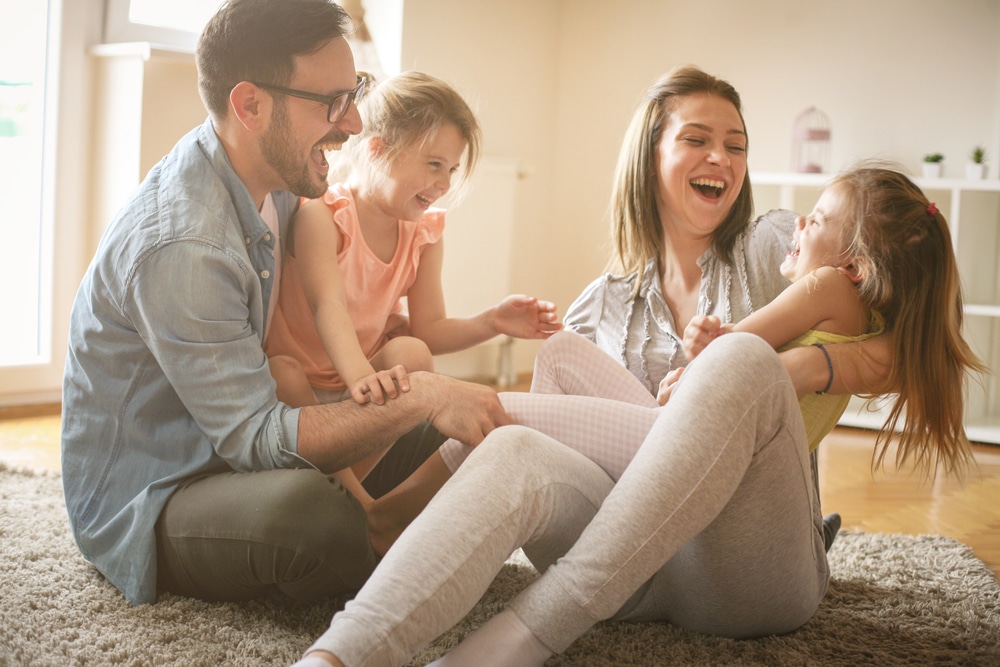 At Dental Solutions of Mississippi, we provide comprehensive family dentistry for patients of all ages, and your whole family can benefit from our services. We are the best Canton family dentist! Whether you are new to the area or searching for a top dentist in Canton, we would love to treat you and your family! We are always accepting new patients.
What is Family Dentistry?
Family dentistry is a branch of dentistry that focuses on preventing, diagnosing, and treating conditions related to teeth and gums. Family dentists like Dr. Ruth Roach Morgan and Dr. Jessica Morgan Vaughn specialize in general, restorative, cosmetic, and family dentistry in Canton for people of all ages. We can treat children, adolescents, and adults as a family dental office.
We perform routine oral examinations, cleanings, and other procedures to improve the health of your teeth, gums, and mouth health. However, we can also treat emergencies with general dentistry services like filling cavities, root canals, and even cosmetic procedures like veneers or crowns. Basically, you can address all your family's dental needs under one roof!
General Dentistry vs. Family Dentistry
What is the difference between a family dentist and a general dentist? The main difference between family dentists and general dentists is that family dentists are trained to pay special attention to the unique needs of children and adolescents. They have expertise in: 
Pediatric dental care, which includes oral hygiene instruction for young children

Treating tooth decay

Managing cavities

Treating orthodontic problems

Preventing oral diseases like gum disease (periodontal disease) before they begin

Educating parents about how they can prevent their child from developing these conditions
Preventative Dentistry
Here at Dental Solutions of Mississippi, we are more focused on prevention and education. Preventative dentistry includes services such as fluoride treatments, sealants, and other preventative measures for your teeth. We want to help you learn how to take care of your teeth and prevent them from getting damaged in the first place.
Seeing a family dentist can help prevent serious problems down the line. By addressing issues early on in development—such as gum disease or tooth decay—you can prevent them from worsening or spreading throughout your mouth or body. When you have healthy teeth and gums, you're more likely to have better overall health as well!
What Are the Benefits of Family Dentistry?
Family dentistry is a fantastic way to get the dental care you need while building a lifelong relationship with your dentist. There are many benefits of seeing a family dentist.
Additional benefits of seeing a family dentist include:
You can get all of your dental needs met under one roof.

We can see your whole family all at once.

You can avoid having multiple appointments with different specialists who don't communicate with each other about what they've done for you, which could lead to problems later down the line.
Our Family Dental Services
Here at Dental Solutions of Mississippi, we offer a vast array of dental services to meet the needs of everyone in your family. We provide:
Dental Cleanings:

The procedure involves removing plaque and tartar from the teeth with special instruments.

Dental Sealants:

A sealant is a thin covering over the chewing surface of your back teeth. They work like a shield on top of teeth to stop cavities from forming in hard-towed areas.

Dental Crowns:

A dental crown, often called a cap, is a covering that is cemented on top of a damaged or cracked tooth.

Dental Bridges:

We use dental bridges to replace one or more missing teeth with artificial replacement teeth (pontics).

Dental Implants:

A dental implant replaces missing teeth and is surgically placed into the jawbone, which substitutes for lost roots.
The Best Canton Family Dentist
We provide high-quality family dentistry, cosmetic dental services, and more! Our mission at Dental Solutions of Mississippi is to provide the best dental care possible in a relaxing atmosphere. We are dedicated to treating our patients like family because our patients mean everything to us! 
Schedule an appointment with the top Canton family dentistry today!