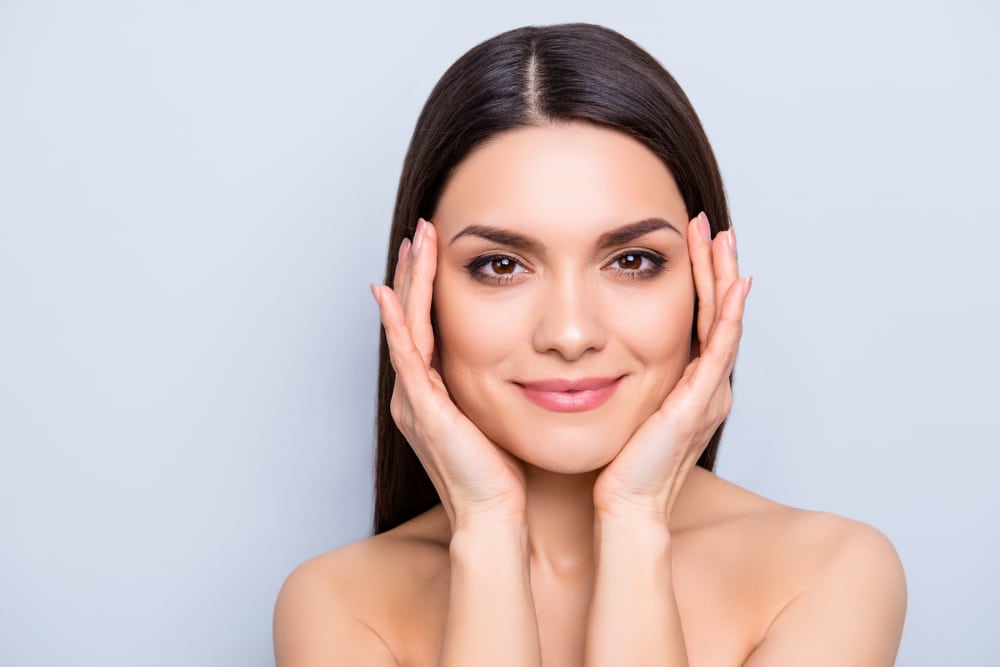 It's never been easier to look good. With dermal fillers, we build fuller lips, remove wrinkles, fix acne, and treat TMJ. Backed with the most advanced technology and a fantastic team, Dental Solutions of Mississippi offers the best dermal fillers in Canton, MS. 
Ready to go? Schedule an appointment here.
What are Dermal Fillers? 
Dermal filler is an FDA-approved gel injected under the skin to create a fuller, smoother appearance. Dermal fillers improve the area of a smile (jawline, cheeks, chin, lips, gum) and can combat TMJ. 
What can Dermal Fillers do? 
Dermal fillers have many uses in dentistry and cosmetology. A few benefits include the following: 
Close the gap between teeth.

When the mouth lacks gum tissue, it can leave gaps between the base of the teeth. These "black gaps" can be hazardous over time, depending on the size and seriousness. We use dermal filler to repair the gum line. 

Remove facial lines.

Dermal fillers can remove marionette lines, wrinkles, and other unwanted facial features. 

Treat temporomandibular joint (TMJ).

We can add more volume to the facial muscle surrounding TMJ with dermal filler, allowing smoother movement. Dermal fillers reduce pain and inflammation. 

Fuller lips.

Over time, our lips are prone to shrinkage and thinning. We increase the lips' volume, firmness, and elasticity with dermal filler. 

Improve jaw and chin structure.

Using dermal filler, our dentists can enhance the appearance of the jaw. 
Who Needs a Dermal Filler? 
Dermal filling is a flexible solution for removing facial lines, combating TMJ, and enlarging the gums or lips. Ask your dentist about ways dermal filling can make your life better today. 
Are Dermal Fillers Safe?
Yes, however, side effects can occur. You can read more about their pros and cons below.  
Pros of Dermal Fillers: 
The benefits of dermal fillers include: 
Look younger.

Dermal filling gives a smoother face, fuller lips, and a more robust jawline- all attractive qualities. 

Impermanent.

As dermal fillers are impermanent, you can always change your appearance the next time you get a dermal filling. You don't have to worry about irreversible changes done to the face or mouth. 

Minimum discomfort.

We inject dermal fillers with surgical needles that won't damage your nerves. Coupled with topical anesthetic, you won't feel a thing. 
Cons of Dermal Fillers: 
Dermal fillers can be spendy and are an impermanent solution. While rare, dermal fillers also come with potential side effects: 
Potential Side Effects: 
Hypersensitivity.

Both type 1 and type 4 hypersensitivity reactions are potential side effects. These reactions can occur minutes or days after the injection. 

Bruising, bleeding and swelling.

While fully biocompatible and FDA-approved, dermal fillers can cause these symptoms at injection sites. With medications, rest, and ice packs, these outbreaks are short-lived and self-resolving.

Lumps and nodules.

Untrained experts may use too much filling, which creates lumps and nodules in the skin. At Dental Solutions of Mississippi, you'll never have to worry about these. 
Commonly Asked Questions
Question not listed below? Ask us here. 
Can dermal fillers slim the face?

Yes!

Can dermal fillers lift jowls?

Yes!

Can dermal fillers fix acne scars?

Yes, temporarily. 

Can I mix dermal fillers?

No. 

Can you get dermal fillers more than once?

Yes!

Can I read all your 5-star reviews?

Yes, here. 
Dermal Fillers in Canton, MS
Ready to take the next step? Turn back the block today and reclaim your youth with dermal fillers. At Dental Solutions of Mississippi, we offer exceptional services with long-lasting results. Dr. Ruth Roach Morgan and Dr. Jessica Morgan Vaughn boast over 40 years of dental experience and have your best interests at heart.
Ready to take the next step? Schedule an appointment today.