Dental Implants
Missing a tooth or even multiple teeth can harm not only the confidence you have in your smile but also the overall health of your smile. When we have missing teeth our jaw bone and tissues in that area aren't being stimulated from chewing and talking. At Dental Solutions of Mississippi, we offer a permanent solution to our patients to replace a missing tooth called a dental implant.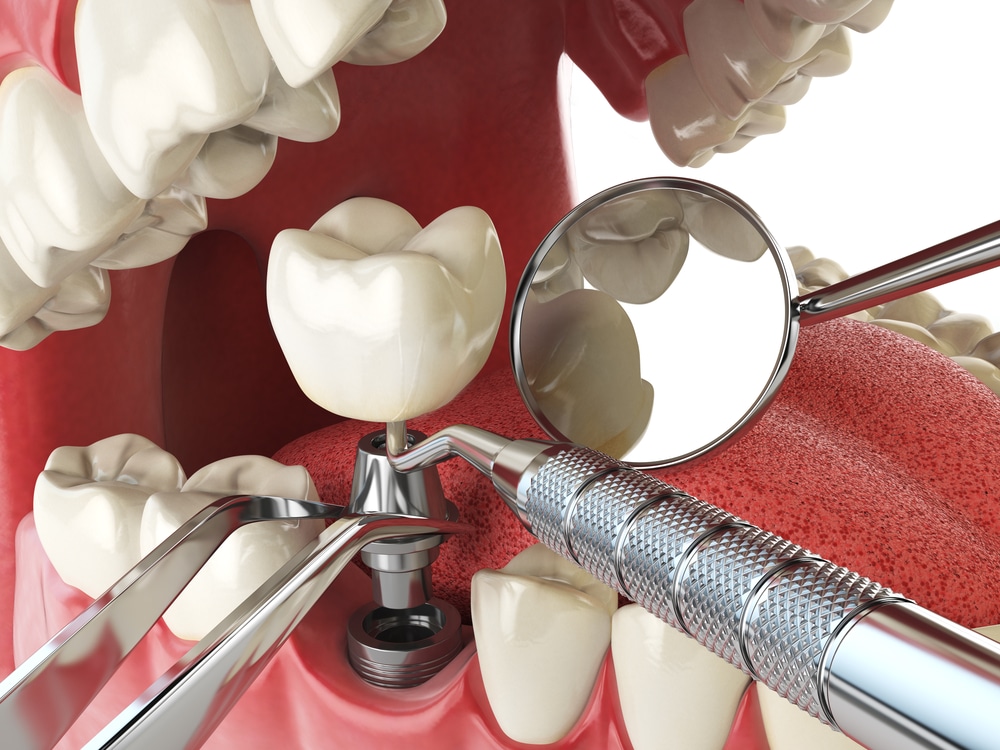 There are two main parts of a dental implant that work together to replace the gaps in your smile, the chosen artificial restoration and the implant itself.
Restoration: Whether you're missing one tooth or multiple, we have artificial restorations for you. A single-tooth dental implant calls for one artificial custom-made tooth that will fill the gap in your teeth. For multiple teeth, we offer dental bridges which are a row of artificial teeth that are attached and secured onto the implant. Restorations are made in a dental lab and will be placed after the implant has healed.
Implant: This part of the dental implant is surgically placed into your jaw bone to act as the root of your new artificial tooth or teeth. For a single-tooth restoration, only one implant is needed, if a dental bridge is used more implants are needed. The implant is made of titanium to provide a strong foundation for the tooth, it can sustain all chewing pressure.
Implant Benefits
Artificial teeth are made of porcelain giving them an enamel-like appearance and strength to withstand decay.
Dental implants are a permanent solution to a missing tooth, other than standard cleanings dental implants require no other care.
Titanium implant allows stimulation to the bone and surrounding tissues preventing deterioration.
Artificial teeth look and feel completely natural making it almost impossible for people to tell it's a fake tooth.
If you are in Canton, Mississippi, or any surrounding area and would like to learn more about the dental implant process and how our team at Dental Solutions of Mississippi can help you, please contact us. Dental implants are new dental technology that people all over the world are benefiting from and you could too!