Dental Bridges
At Dental Solutions of Mississippi in Canton, Mississippi, we use incredible state-of-the-art dental technology to give you amazing artificial teeth to replace gaps in your smile. Missing multiple teeth can affect your dental health and the self-esteem you have in your teeth. Just as we offer a restorative and cosmetic option to restore single teeth we also can replace a row of teeth with dental bridges.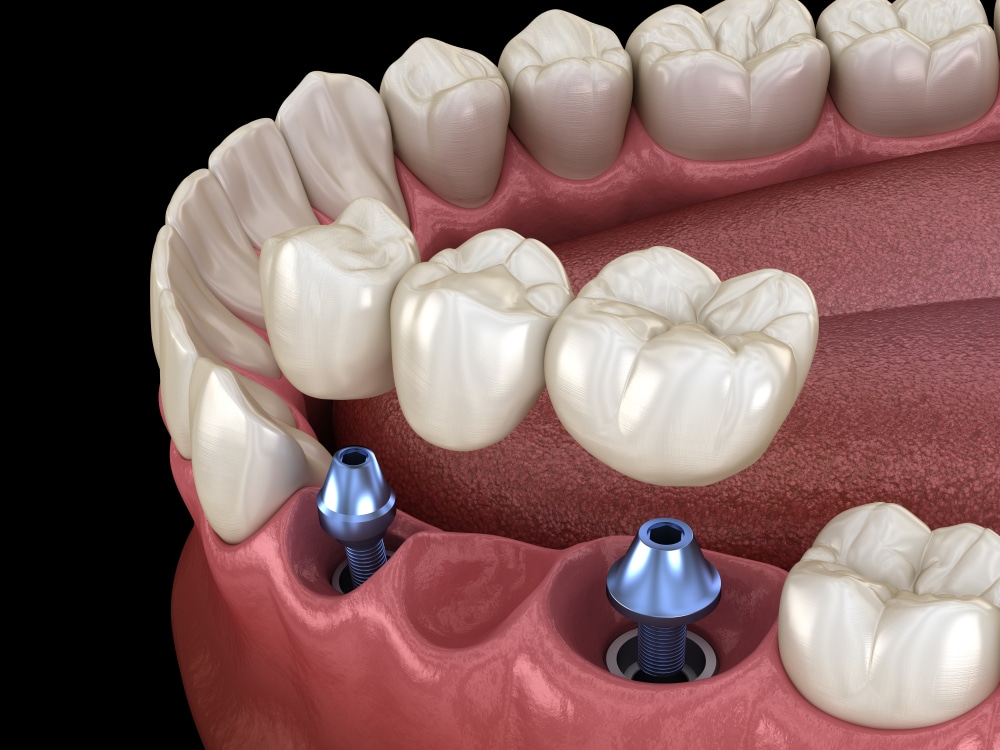 Bridge
Missing a row of 2 or more teeth is easy to restore with the custom-made dental bridges that we make here in our office! Dental bridges are made up of dental crowns that work together to provide stability for the middle of the dental bridge that is replacing a missing tooth if only one tooth is missing. The ends of a dental bridge are secured onto the teeth on either side of the gap.
Replacing a single tooth with a dental bridge eliminates the need for oral surgery to place an implant that is used in a 2 or more missing tooth bridge.
Implant-supported bridges are common to traditional bridges although instead of the bridge being anchored on two surrounding natural teeth, the bridge's end teeth are secured onto dental implants. An implant is a titanium rod that is surgically placed into the jaw bone in the location of the missing teeth.
Implants provide permanent support for the bridge and allow stimulation from eating to be transferred into the jaw bone to prevent deterioration.
Thinking about a Bridge?
A dental bridge is the best restorative measure you can use if you are wanting to replace a small row of teeth. Many think that to restore teeth they need to go all the way and receive dentures, but luckily that isn't true.
In our office, we have mastered the art of traditional and implant-supported bridges and have seen so many of our patients benefit from this treatment. Contact us at Dental Solutions of Mississippi in Canton, Mississippi if you are interested in our dental bridges. Our dentist looks forward to working closely with you to restore your smile to something you love and want to show off!