Braces
Everyone wants a bright and straight smile and at Dental Solutions of Mississippi, we are dedicated to helping our patients achieve their dream smile. Unlike many general dental practices, in our office, we offer orthodontic work for the convenience of our patients. For orthodontics, we offer traditional braces and Invisalign for our adult and teenage patients. If you're looking for braces in Canton, we're here to help!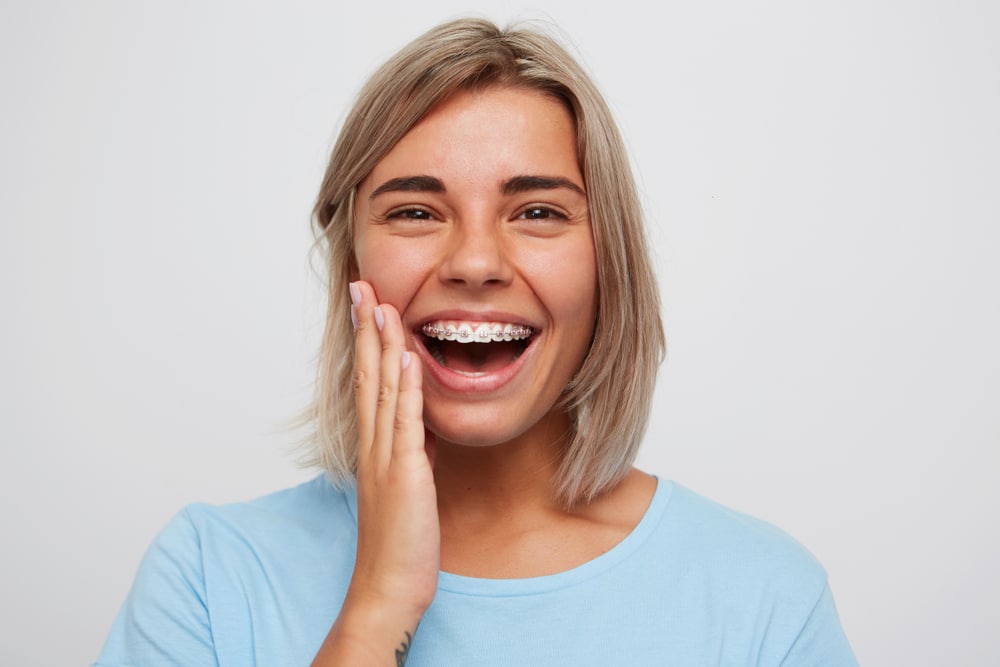 Traditional braces, like most know, are an accumulation of metal, wire-based appliances working together to correct jaw and tooth alignment. Usually, braces are given to teenagers once it is diagnosed that they would benefit from them, but recently braces have been benefiting adults.
The Process
At your first visit to receive braces, we will take full head and mouth x-rays along with teeth impressions that will help us determine your specific course of treatment. Braces will then be placed with the needed equipment that will help you reach your specific smile goal. Generally, the two pieces of braces that are used are brackets and archwires. These two work together to slowly apply pressure to your teeth causing them to move.
Our dentist will determine when you will need to come in to get your braces tightened and checked to ensure that they are doing their job correctly. Depending on your specific case will determine how long you will need to wear braces, commonly our teenage patients wear them for approximately 2 years.
Braces Care
At-home oral health care will need to be more intense than before having braces to be sure all food and plaque are removed.
Some foods will be discouraged from eating because they can harm your braces such as hard or sticky foods.
Flossing with braces can be difficult but is essential to ensure teeth stay clean while wearing braces.
Caring for your braces and your teeth while having braces will decrease the risk of needing restorative work while having braces.
Come See Us
Braces are available for any teenager and adult that are looking to change the entire appearance of your smile. Contact Dental Solutions of Mississippi of Canton, Mississippi for more information on braces and how you can start your straight smile journey with us!