Invisalign Treatment in Canton, Mississippi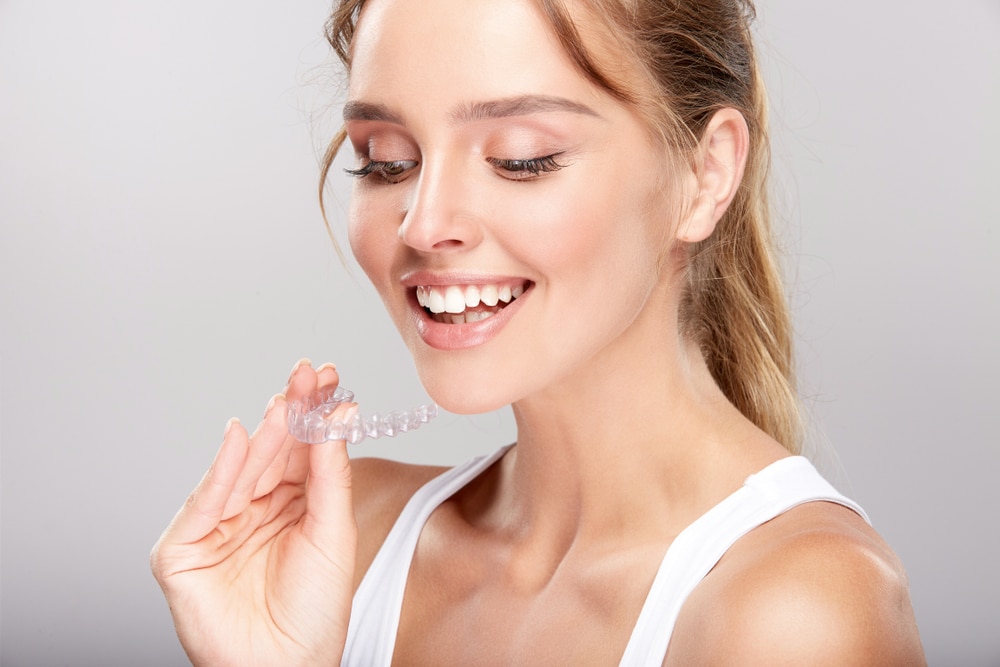 At Dental Solutions of Mississippi here in Canton, Mississippi we offer our patients a variety of treatment options to cater to each patient's wants and needs. In our office, we offer orthodontic dentistry to teenagers and adults through either braces or Invisalign. Invisalign allows our patients in Canton and the surrounding areas to obtain a straight smile through discrete clear aligners.
Aligners
Throughout your entire Invisalign treatment, you are required to wear a sequence of custom-made clear aligners. Each set of aligners is to be worn for approximately 2 weeks before changing to a new set, during each 2-week interval, your teeth will be slightly and slowly pushed into position. It is required that Invisalign aligners be worn for at least 22 hours of the day to receive optimal results.
Invisalign has become the top choice for most adults and teenagers in choosing how to straighten teeth in our office. One main benefit being that Invisalign is transparent and will draw no attention, other benefits include:
With Invisalign, patients don't have to limit what foods they eat because aligners can be removed while eating.
With traditional braces, brushing and flossing the teeth can be difficult due to the metal brackets and wires. The removable aligners allow patients to brush and floss just as they did before Invisalign.
Traditional braces consist of metal brackets and wires constantly being in the mouth, for most adults with professional careers this is not optimal. Invisalign allows patients to keep a professional appearance while receiving the smile they desire.
Having a mouth full of metal for a couple of years can affect someone's confidence in their smile and overall appearance.
Due to your specific teeth and what needed to be fixed will determine how long our dentist will decide your treatment needs to be. With Invisalign, most patients achieve a new straight smile in about 1 to 2 years!
Contact our office Dental Solutions of Mississippi and speak to one of our dentists to see if you are a candidate for our incredible Invisalign treatment. We are located in Canton, Mississippi but are currently taking new patients from any surrounding area! Please let us help you reach your smile goals!