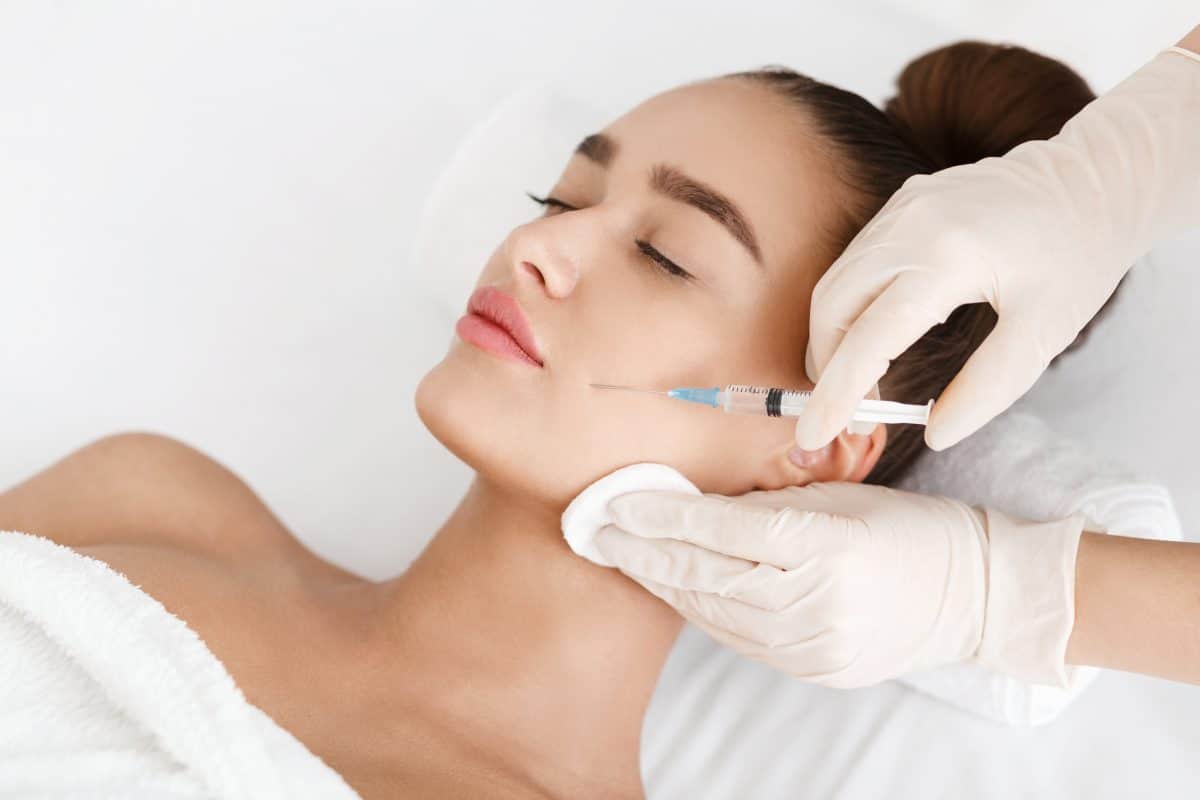 Botox is a common treatment with a wide variety of uses. At Dental Solutions of Mississippi, our professional dentists use dental Botox to keep your smile bright and painless. Equipped with the most advanced technology and backed by an extraordinary team, you will always receive the best care. As our reviews all agree: we offer the best Botox treatments in Canton, Mississippi. 
Schedule a dental Botox appointment here, or continue reading for further information. 
What is Dental Botox?
Botox is a new dental treatment that relaxes muscles. Short for its Latin name, "Botulinum toxic," it's a bacterium that interrupts nerve muscles. Most commonly used as a cosmetic procedure, cosmetic professionals often apply botox to the face via needles to straighten skin and remove wrinkles. 
Although lesser known, dental Botox is a standard dental treatment used nationwide. Dental Botox can fix high lip lines, relieve pain, and help TMJ recovery.
How can Dental Botox Help? 
Dentists have used dental Botox for decades. Here's why: 
High Lip Lines.

Before Botox, surgery was often used to fix high lip lines. Today, Botox is a more affordable and less invasive option. 

Grinding Teeth and Temporomandibular Joint Problems (TMJ).

Grinding teeth easily damages, cracks, and injures teeth. TMJ issues occur when facial muscles tense with stress, which leads to discomfort while chewing, talking, and other movements. Botox relaxes TMJ joints and provides pain relief. 

Enhance Your Smile.

Dental botox doubles as a cosmetic treatment, which can eliminate lips lines, wrinkles, and more. 

Adjust to Dentures.

New dentures can be harsh on the mouth, and Botox relieves discomfort and facial pain.  
Pros of Dental Botox: 
The pros of dental botox include the following: 
It Works!

Dental Botox is FDA-approved, used by millions, and is a standard cosmetic and dental solution. Botox isn't a fad- it's a natural solution to real problems. 

Quick Results.

Botox acts quickly, providing much-needed pain relief to stressed areas.

 
Few Risks.

Most risks depend on the patients themselves, depending if they're in good health. As such, dental Botox is a low-risk, well-researched treatment. 

Fast Treatment.

Dental Botox treatment is fast and effective. Treatment usually lasts 10-30 minutes. 
Cons of Dental Botox: 
While safe and FDA-approved, Botox has a few cons that vary across patients: 
Trigger Allergic Reactions.

While rare, Botox can trigger allergic reactions among patients. If this happens, contact our office immediately. If treated quickly, most allergic reactions won't have any consequences. 

Cost.

Botox can be costly. 

Side Effects.

Side effects, such as bruises, swelling, and headaches, are often mild and far between. More serious issues, such as neck pain, nausea, upper respiratory tract infection, or eyelid dropping, are rare but occasionally happen. If any of these symptoms occur, contact us immediately. 

It can Take Several Treatments.

While rare, Botox may take a second treatment to achieve your desired results. 
Is Botox Safe?
With an experienced dentist, Botox is generally safe with minimal side effects. 
Can Dentists Use Botox? 
Yes! While dental Botox is rarely a stand-alone procedure, dentists have been trained and can successfully administer botox as required. 
How Long Does Dental Botox Last? 
The duration of the effect depends on the treatment. For TMJ treatments, injection results should last between 3-4 months. The treatment itself is quick, taking only 10-30 minutes.
Botox is a proven drug that relieves pain, removes wrinkles, and aids TMJ treatment. At Dental Solutions of Mississippi, we're fully committed to your health, well-being, and bright smile! Dr. Ruth Roach Morgan and Dr. Jessica Morgan Vaughn have over 40 years of combined experience to bring out the best in your teeth. 
Schedule an appointment today.